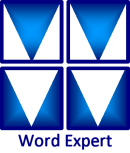 Word Expert is a professional internet-based consultancy operated by Forward Square Software Solutions Inc. Beginning with Excel Expert in 1999 we now offer a full suite of consulting services. We are a full time organization and retain the talents of a number of world-class developers from across the globe to assist our many and varied clients with their Word and Microsoft Office needs. Our structured approach to handling quote requests results in a smooth project delivery and satisfied clients. No project is too small or too large and if its quality you need, relax... you've come to the right place...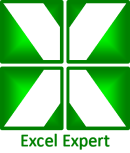 Our services also include...
ExcelExpert.com, OutlookExpert.com and AccessExpert.com.
Each of these sister sites are operated under the banner of Forward Square Software Solutions Inc (www.forwardsquare.com)
Find out more about us by exploring the links below...
Our philosophy
Click here to read about our structured consultancy process - from start to finish. Find out what makes us different!
Experience
Click here for a sample list of current and previous clients. You can see we are used by a broad range of small businesses to large corporations from many diverse industries.
Consultants
Click here to find a current list of some of our experienced consultants. Review their experience, qualifications, locations in various countries and different backgrounds of expertise.
Contact Us
Click here for the current methods for contacting us with your enquiries